Do you want to be able to put yourself first, unashamedly, for just a fraction of your day?
FITPRO Mentorship
Professional Fitness Review Site
"The Most Comprehensive 6 Weeks Transformation Campaign We Have Ever Seen.."
How would you like to feel full of confidence, so that when you walk out of the door, you walk with the stride and the confidence of an Emperor Penguin in just 6 weeks time?

Feel fit and strong, so that you have more energy at the end of the day to enjoy playing with your kids.
Feel in control of your long term health, so that you no longer worry about it all the time.
Have a toned body, so that when you look in the mirror, you see a lean body that makes you want to put on your favourite summer clothes.
Feel full of confidence, so that when you walk out of the door, you walk with the stride and the confidence of an Emperor Penguin.
Sleep well every night, because you have made sleep your best friend and not your enemy, so that you wake up energised and positive and ready for the day.
Feel energised, giving you the power to make good decisions all day and still find time for family, friends and loved ones every day of the week.

Enter your bullet points here..
Oh, and what if you could do it for less than the price of your daily coffee?


6 Week Transformation Programme
Think Well, Move Well, Eat Well, Drink Well, Sleep Well.

Unlimited Live Instructor Led Training
Closed Facebook Support
Monthly Training Webinar
Access To Podfit 15 Minute Workouts
Habit Coaching
Alcohol Awareness
1-2-3 Food Method For Fat Loss
Pick from multiple daily start times (7AM, 8AM, 12 MIDDAY, 5:30 PM & 6:30PM)
Weekly Coaching Call
Traffic Light Food Tracking Course
Access to All Podfit Food Plans
Sleep Coaching
28 Day No Alcohol Challenge
Limited Time Personal Training Offer
AND For a very limited time only, this amazing offer includes a studio
personal training offer
. Read on for full details...
How We Make Sure You Can't Fail

FREE 6 weeks of Unlimited Training (Usual Price £197). Run by full time expert coaches who will find your personal fitness level so you go at your own pace. You'll burn a ton of calories and continue to burn fat for up to 72 hours after the session. Book sessions effortlessly with our Podfit App
Podfit's Traffic Light Food Tracking (value £19.99). Learn to track food without judgement. Discover the secrets to ​short and long term ​weight loss with this simple and effective food tracking. Track weekly in 10 minutes and learn to correct poor eating choices one meal at a time, easily. Not only track what you eat, track why you eat (planned, hungry, emotional, auto-pilot, quick buy, dined out), so you can spot problem eating patterns and learn to correct them.

Weekly Coaching Call (value £300). Every week I am personally available to you directly for support on our LiveStream TM. Our weekly 10 minute take home covers a different area of focus, from eating healthily, to exercise and also managing relationships, reducing your stress levels and staying in control of your emotions, followed by your chance to call us and get advice. We also do a live Q and A session where you can ask anything and each call is recorded to our members area and available on demand.

15 Minute Workouts (value £97). Exclusive access to Podfit 15 minute workouts, with video, infographics to make understanding simple. We know you're busy, which is why my on demand workouts are quick AND super effective for fast fat loss. Scientifically designed to get you results in the shortest possible time. They're also suitable for ANY fitness level and you can do them with your kids no matter how old they are.

Podift Meal Plans and Recipes (value £97) You'll get instant and full access to our ENTIRE collection of simple, healthy weight loss recipes. Nutritious and tasty food that's easy to prepare, will keep you fuller for longer AND will help you reach your weight loss goals faster. You'll never have to think about what's healthy and what isn't. Plus, you can choose from a range of fully customisable weight loss meal plans and delicious family recipes to support your goals, no matter how much of fussy eater you might be.

Discover the 1-2-3 Food Method. So simple, it's genius and you will lose weight effortlessly when you use this method. It works perfectly with our Traffic Light Food Tracking and our food plans.
Macronutrients, Micronutrients And Weight Loss (value £97). Our bodies require us to consume macronutrients on a daily basis, so that we can grow and produce energy for movement. This nutrition course will provide you with fundamental information on the three key energy-yielding macronutrients - carbohydrates, proteins, and lipids (fats). By the end of the course, you will have a solid understanding of these macronutrients' role in the promotion of good health. It will also split carbohydrates into two types: refined and unrefined, so that you have an understanding of their differences. The course will also look at basic vitamins, minerals, fibre and the role that alcohol plays in weight loss.

Habit Coaching Blueprint (value £177). We will show you how to take small steps to creating powerful daily healthy habits so you can reach your goals faster and become unstoppable. You'll learn how to control your emotional responses to food and alcohol and break free from the negative behaviours that make you feel like you're out of control. We'll help you develop a positive mindset, no matter what's going on around you.

Sleep Well Every Night (value £97). Poor sleep slows the body's ability to lose weight. We will teach you everything you need to know. The stages of sleep, sleep cycles, sleep debt and how to ensure sleep recovery. We'll teach you the 5 healthy habits to ensure a restful night and we have compiled the ultimate sleep resources guide to help you.
Create A Positive Relationship With Alcohol. Alcohol's impact on your body starts from the moment you take your first sip. While an occasional glass of wine with dinner isn't a cause for concern, the cumulative effects of drinking wine, beer, or spirits can take its toll. This course outlines all you need to know about alcohol and its effect on your body and potential impact on your health and life in the short and long term. Then take action and take our 28 day challenge
28 Day Alcohol Free Challenge (value £97). ​Take a challenge that will really benefit you. Get a daily support email and reduce anxiety, improve sleep, lose weight easily, boost productivity and motivation, save money and feel generally much happier. We will give you all the tools to make sure you succeed and the become the HEALTHIEST, HAPPIEST, MOST PRODUCTIVE version of YOU.
Podfit Family Facebook Support Group A private members area so you get access to UNLIMITED COACHING with me and my team, plus ​you'll be part of a positive, empowering and SUPPORTIVE group of women to keep you motivated and on track every single day. I encourage Podfit Family members to to push each other towards their goals and support each other when they have a wobble. Many of our Podfit Family members have made new friends for life and discovered that there ARE other women who are dealing with the same challenges they are.

Daily Support & Accountability. Most people never lose the weight they want and give up because they try to do it on their own and they fail to prioritise their health and fitness. With all the busyness and pressure in other areas of your life, trying to make positive lifestyle changes without daily support and being kept accountable to your goals is impossible. With daily emails and personal accountability and group support, you'll be making positive and permanent lifestyle changes in no time. Plus Podfit will make sure to keep you accountable and moving toward your goals, instead of failing, giving up and constantly having to start again.

Enter your bullet points here..
Complete this form and get instant access to the 6 week transformation programme for just £117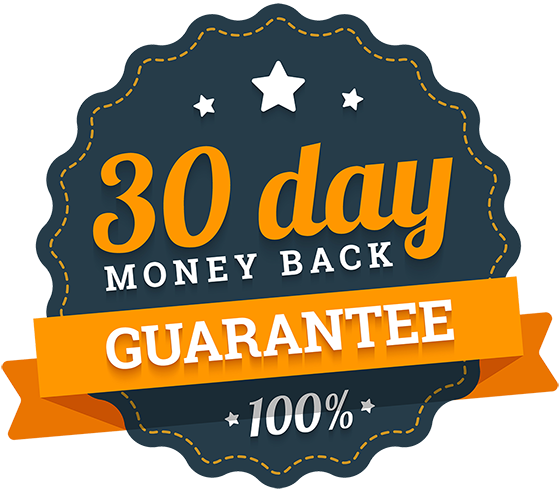 If you follow the programme and you are not super happy with your results by day 30 We will refund your money with no hesitation or questions asked
ADD THE PODFIT STUDIO OFFER

6 Weeks of UNLIMITED

Personal Training


For Only £300

This is limited to 10 people and it is only available to new clients. All sessions will be held at Podfit Personal Training YO18SJ. We are located behind the Disney Store on the 2nd floor of Market Street House.